September | Dates & Biographies | Book now!!
---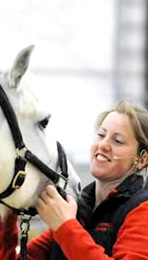 16th | Horses Inside Out | Painted Horse Lecture Demo
This clinic gives a fascinating insight into equine locomotion, training & management from an anatomical perspective. Understanding & caring for the musculo-skeletal system allows riders & carers to ride & train their horses efficiently & effectively. Keeping this system in optimum condition & appreciating how it functions leads to a supple, comfortable horse able to maximise his range of movement & perform at his best. With a rider in a skeleton body suit, it is also possible to see clearly the interaction between horse & rider, this will be an insightful & enjoyable day.
---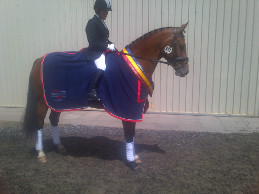 17th | Jill Grant | Dressage Trainer
Jill Grant is a highly respected dressage trainer and rider, training all levels from Novice to Grand Prix, and specialises in the training and producing of young horses. As a previous event rider, who competed up to Advanced level and a past winner of the Scottish Event Championships at Thirlstane, she is also able to help the event rider improve their dressage phase. Jill has trained and competed up to Grand Prix level, competed and been placed internationally at Small Tour and so far has won 14 Scottish Dressage Championships. In 2014 she won the Shearwater 6 year old Final on a homebred horse – Dizzy Heights. She has trained with Barbara Slane Fleming, Carl Hester and Stephen Clarke. As a result of winning the Pat Smallwood Training Award she has been able to spend time in Germany studying the German Training System.
---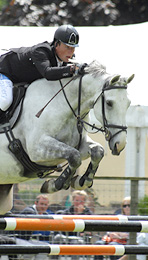 10th & 24th | David Harland | UKCC2 Qualified National Showjumping Coach.
David is a highly respected coach & successful competitor who regularly hosts clinics across Scotland. His ability to communicate his experience enables all his clients to maximise their potential. His depth & breadth of knowledge offers coaching to all levels of riders, from BS Club level right through to the Junior Scottish Squad. In addition to being Scottish Grade C Champion with a stylish double clear, taking the Scottish Puissance & earning the Scottish Gentleman's Chapionship, David has recently been recognised for his training achievments, being presented with Horse Scotland's Coach of the Year award.
---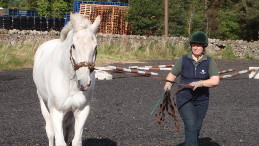 28th | Jo Paul | Equine Physiotherapist
Jo is a qualified Chartered Physiotherapist for humans and an equine physiotherapist since 1989; obtaining ACPAT Cat A status in 1990. She Travelled to the USA to train with Sally Swift in the Centred Riding method and continued training with senior instructors to become a listed Centred Riding Instructor in 1994. Later she travelled as part of the British Vaulting Team to WEG in 1998, treating horses and human athletes. Jo has lectured internationally on physiotherapy in equine re-habilitation including the Royal Veterinary College on the Veterinary Physiotherapy MSc. and clinical educator for that course and ACPAT Core Skills course. She presently works from WERC treating animals and humans and training students in animal physiotherapy.
---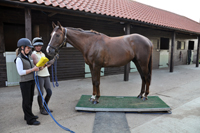 29th | Tracey Hammond | MSc (Dist) | Nutritionist
Tracey has been a nutritionist with Dengie since 2004 and has a particular interest in feeding and behaviour. Dengie is the leading manufacturer of fibre-based horse feeds and the largest UK producer of alfalfa which forms the basis of its feeds. This is a great opportunity to have your horse accurately weighed using their portable weighbridge and have their diet assessed by a highly qualified and experienced company.
---
Event Calendar | Jan |Feb |Mar |Apr |May |Jun |Jul |Aug |
Sep

|Oct |Nov |Dec
September 2015
Daniel Scott | Eventing clinic
CLOSED FOR BOOKINGS
Sheila Bowden | Children & Beginners Clinic
CLOSED
BD Affiliated & Unaffiliated Dressage Competition | Sponsored by Dengie
CLOSED
Are you fit to ride? | EQUI CORE Course
CLOSED
David Harland | Showjumping Training
CLOSED
Horses Inside Out | Painted Horse Demo
CLOSED
Jill Grant | Dressage Training
CLOSED
David Harland | Showjumping Training
CLOSED
Jo Paul | Free Injurues & Back Pain Evening Talk
AVAILABLE FOR | Booking
Tracey Hammond | Free Dengie Weighbridge Clinic
AVAILABLE FOR | Booking